Description
Lifetrons Micro-Dermabrasion Facial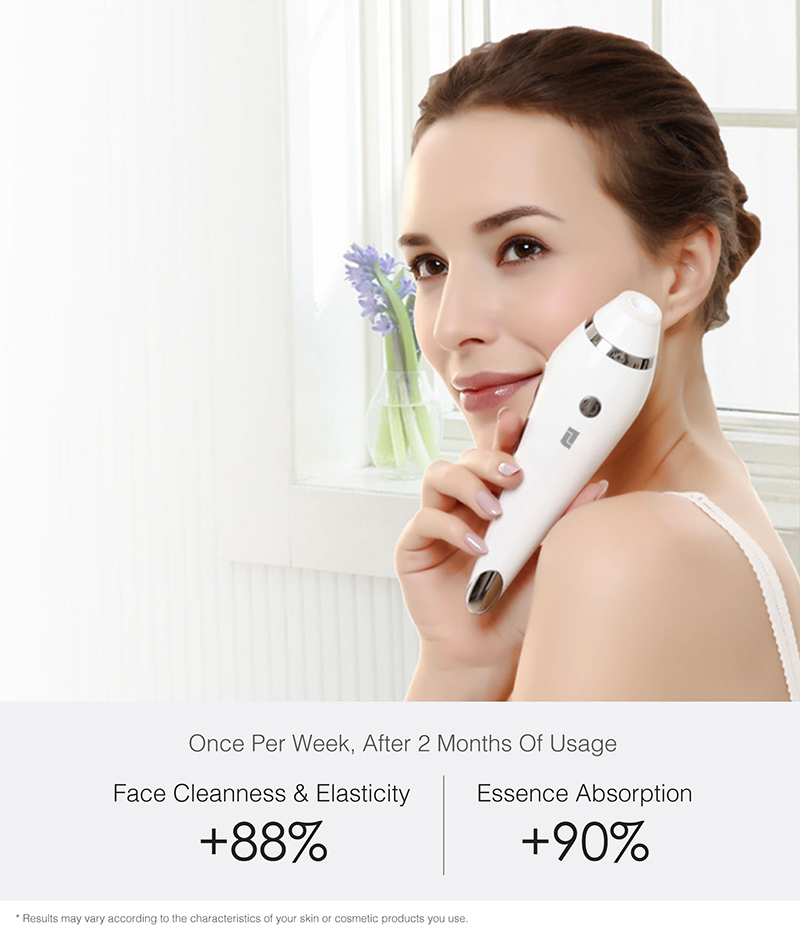 Anti-acne│Reshape contour│Slim face│Boost blood circulation│
Our skin ages with us. Muscles become loose and skin lacks elasticity. That's why you should get Lifetrons Micro-Dermabrasion Facial. It solves all the skin issues below:
| | | |
| --- | --- | --- |
| |   | Stay overnight and not enough sleep cause facial edema |
| |   | Aging and loose skin muscles |
| |   | Blackhead and acne always bother you, especially around nose. |
| |   | Face becomes oily in summer which causes inflammation of acne. |
If you wish to restore smooth skin, Lifetrons Micro-Dermabrasion Facial is what you should get for beauty skin care routines. One device satisfies all your skin needs - Restore elasticity, anti-inflammation and reshape contours.
Product Feature
This portable beauty device is a great integration of microdermabrasion, blue light photon therapy and negative ion massage into one beauty device for clear skin and a naturally glowing complexion.
✔ Reshape face contours by exfoliation
✔ Clean our blackheads through suction and remove dirt in pores
✔ Anti-acne and anti-inflammation
✔ Scrubbing head removes dead skin and dirt around nose
✔ Applicable to sensitive skin and normal skin
Application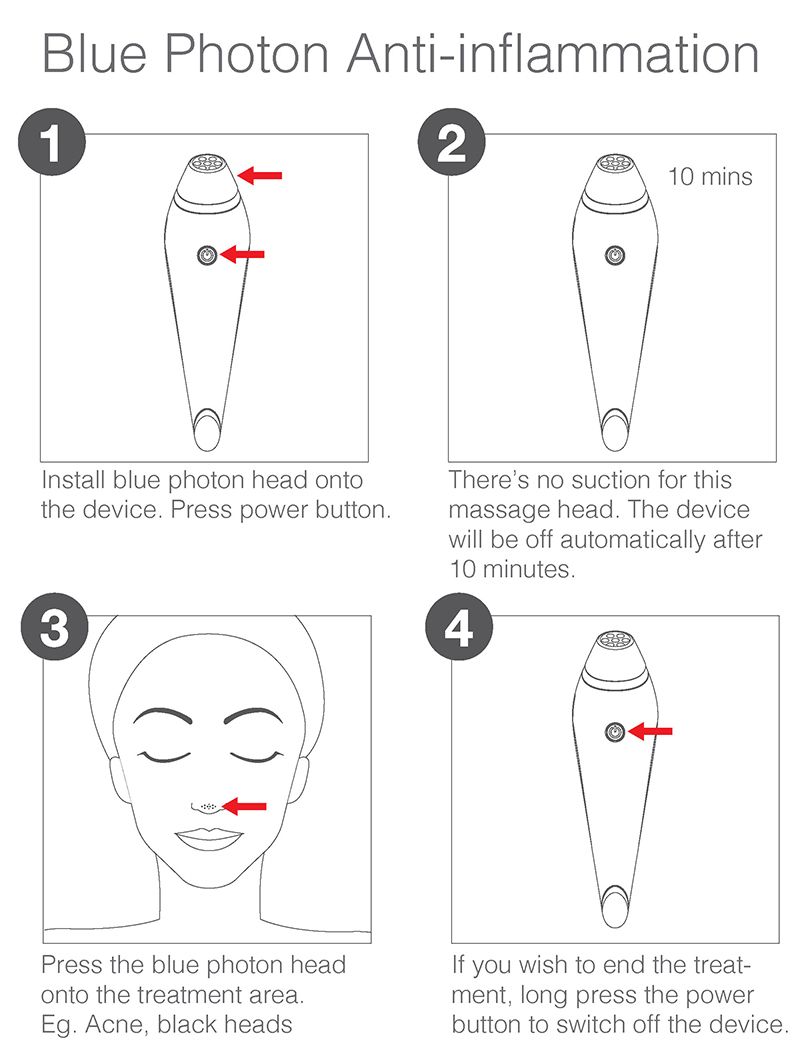 Beauty Technology
The microdermabrasion procedure exfoliates and resurfaces the skin for a brighter complexion. Vacuum suction may help remove dead skin, blackheads and dirt from the pores. Blue photon light may help calm the skin, reduce oil, clear up blemishes and effectively treat acne.
Restore skin elasticity Negative ion + Exfoliation
Negative ion technology may help deliver nutrients from face creams or serums deep into skin's layers. Both sensitive and normal exfoliating heads are included different types of face skin.
Expert Recommendation
Lifetrons' beauty devices are easy to use and non-invasive alternatives for enhanced skincare.

The adopted technologies have got international certifications which ensure safety and quality of all beauty products.

- Dr.med. Nikolaus Linde, International Beauty Expert
Specifications
| | |
| --- | --- |
| Model |  CM-300-WH |
| Package size |  187*44*54 (mm) |
| Weight |  143g |
| Designed in |  Switzerland |
| Produced in |  China |
| Power supply |  Micro USB |
| Battery capacity |  800mAh |
| Warranty |  1 year |
Reminder
Lifetrons Switzerland beauty products are designed in Switzerland with advanced European beauty technologies. It is advisable that you could consult doctor before using Lifetrons products:
Sensitive skin.
Do not use if pregnant.
have a surgical implant, allergies, retinoic acid treatments, heart disease history or other medical condition.
Support
Lifetrons Switzerland products enjoy one international year warranty, starting from the day of purchase. If you have any questions regarding warranty terms, please don't hesitate to contact us. Our CS team will be here to help.
| | |
| --- | --- |
| Switzerland  |  +41 71 379 00 88 |
|   |  contact@lifetrons.ch |
| Singapore  |  +65 6635 6932 |
|   |  cssg@lifetrons.com |
| Hong Kong  |  +852 2949 9103 |
|   |  +852 5189 2357 |
|   |  cs@lifetrons.com |