Description
Lifetrons RE100 Eye Rejuvenator With Radio Frequency, Ion & Heat Therapy
Designed Perfectly For Eyes
Lighten Black Circles│Reduce Eye Bags│Smooth Eye Wrinkles│Boost Blood Circulation│
Busy worklife and staying overnight in front of the computer are the main reasons why eye bags and black circles appear. With Lifetrons Anti-Aging Eye Rejuvenator, all of these skin problems will be solved:
| | | |
| --- | --- | --- |
| |   | Eyes fatigue due to long time mobile and computer usage |
| |   | Insufficient rest leads to eye dark circles |
| |   | Dark circles can't be hidden even with makeup base |
| |   | Eye wrinkles and fine lines start to form |
In response to the above eye issues, Lifetrons Anti-Aging Eye Rejuvenator offers you the best eye treatment which helps restore youthful and bright eyes!
Product Features
Lifetrons Anti-Aging Eye Rejuvenator is especially designed for eye treatment: Anti-wrinkles, Lighten dark circles and Reduce eye bags. Switzerland medical graded beauty technologies help relieve eye fatigue and restore stunning eyes.
✔ Smooth Eye Wrinkles, Reduce Eye Bags and Lighten Dark Circles
✔ Relieve Eye Fatigue & Help Essence Absorption
✔ 316 Medical Graded Stainless Steel Treatment Head
✔ Designed In Switzerland
Say goodbye to dark circles and eye wrinkles! From now on, your eyes will stay bright and clear everyday.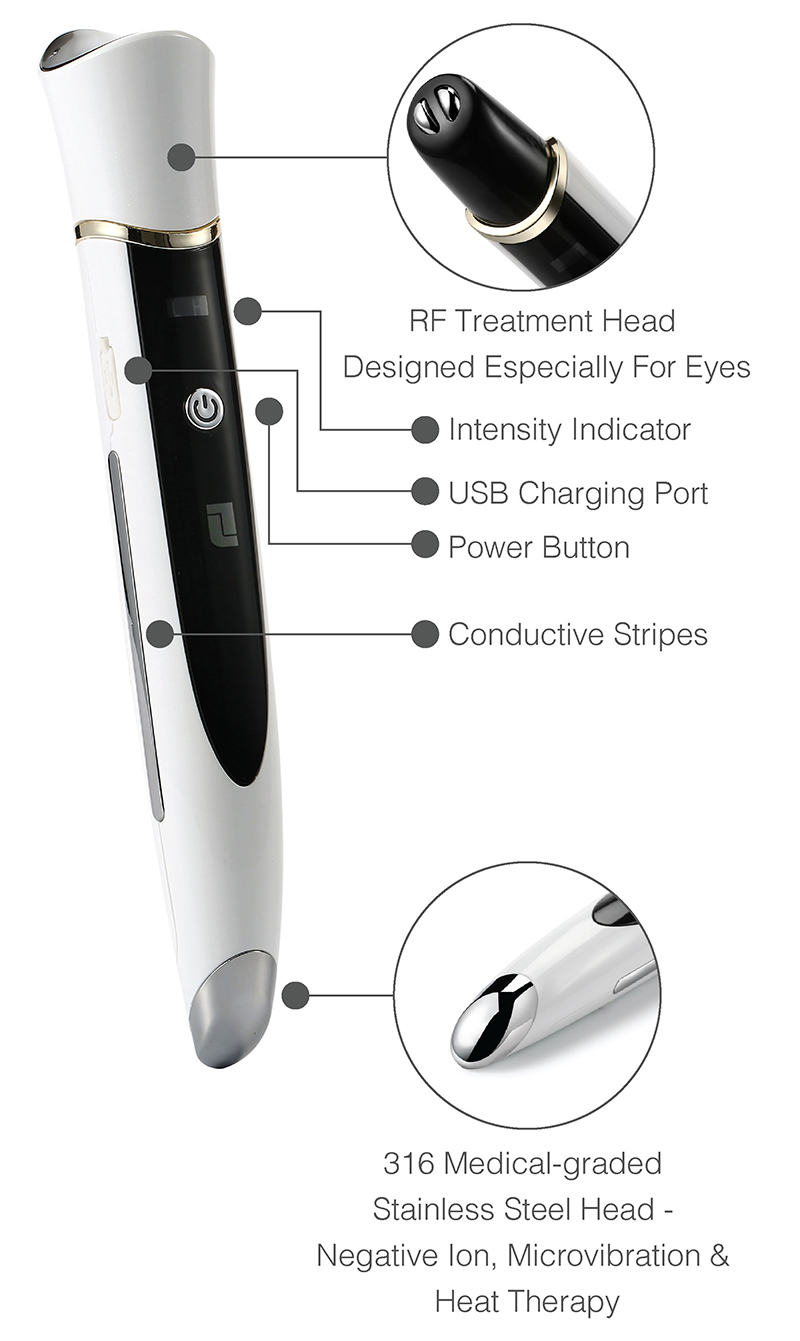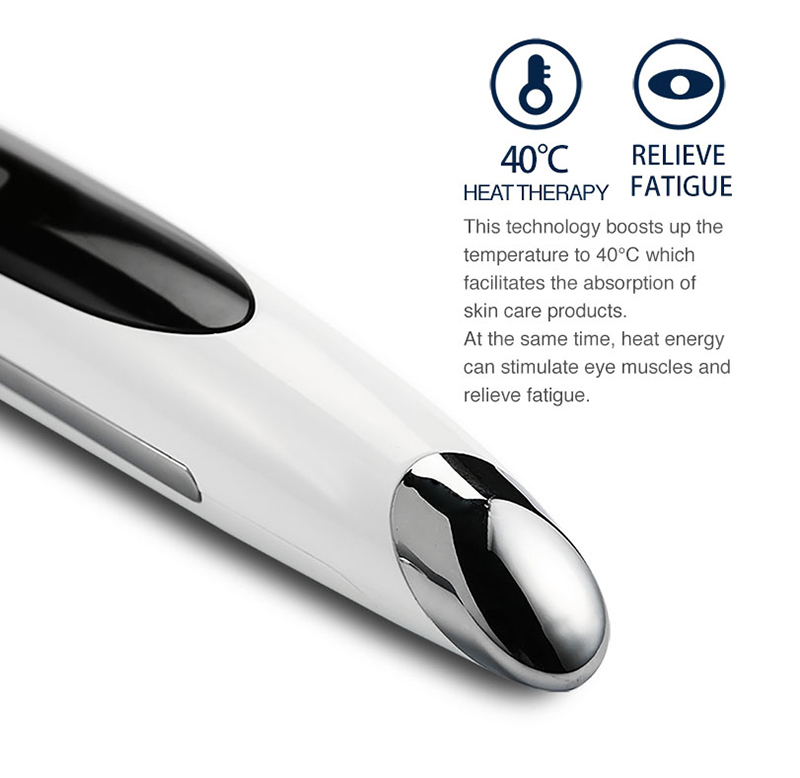 Application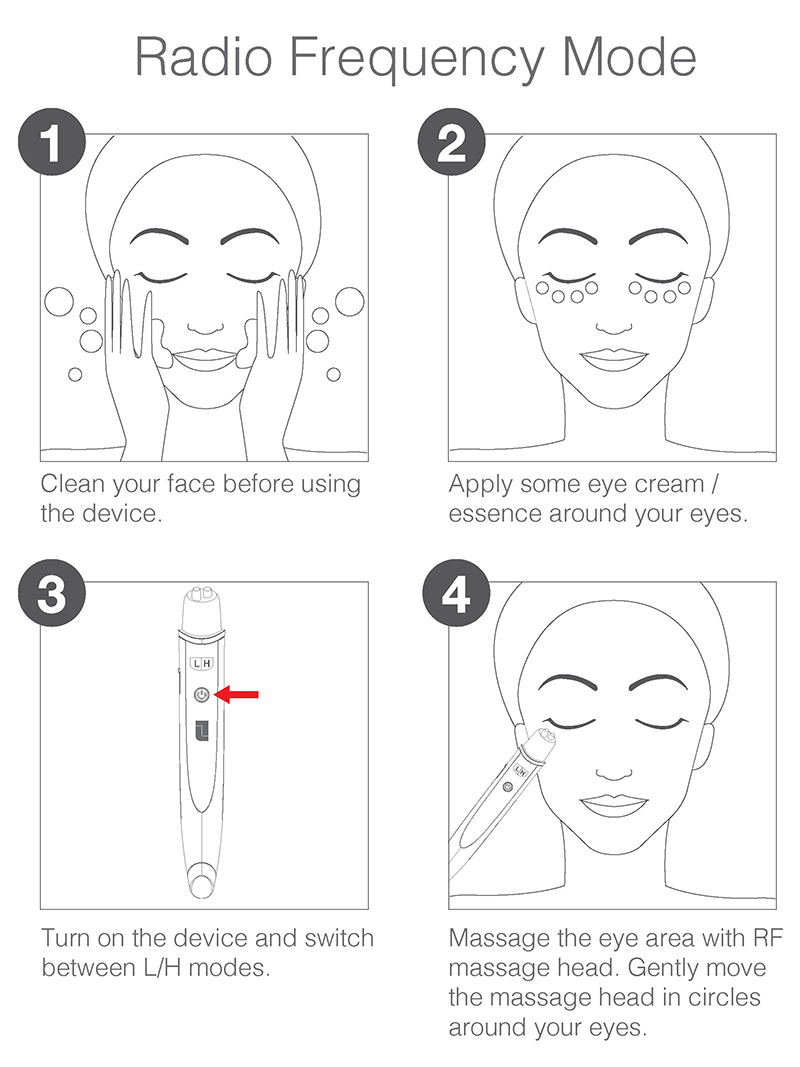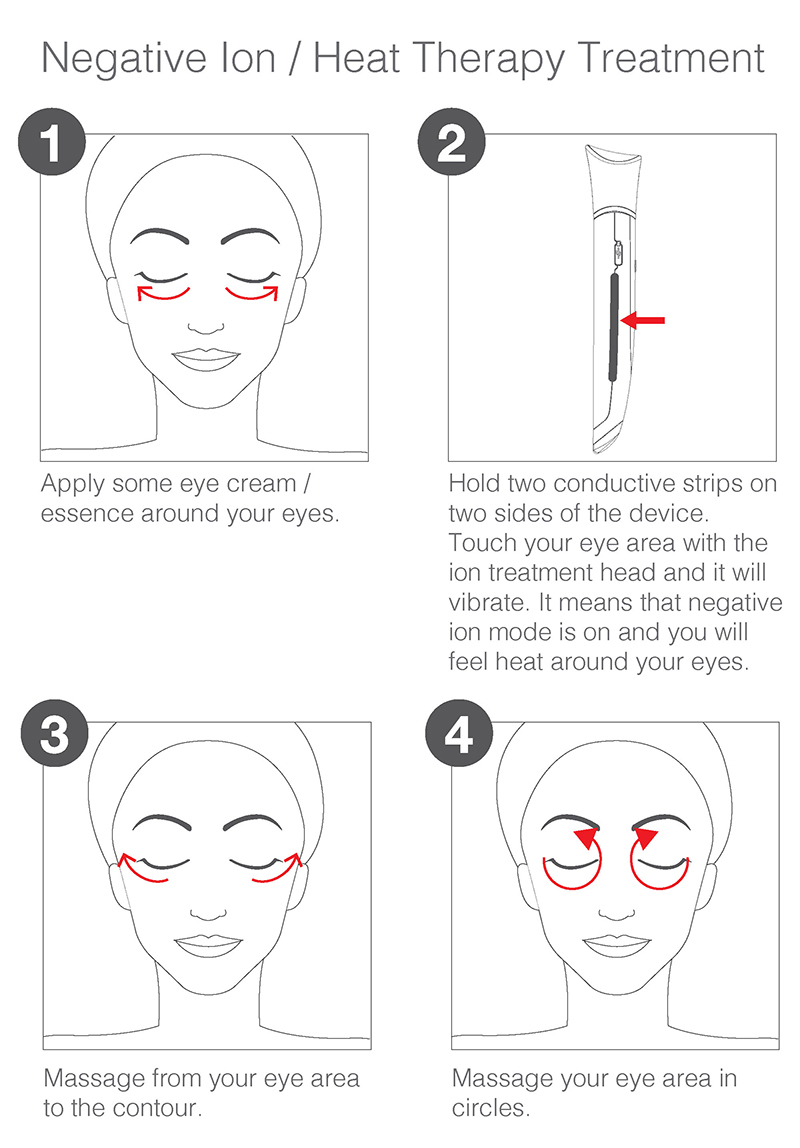 Beauty Technologies
Lifetrons Anti-Aging Eye Rejuvenator is designed with Swiss beauty technologies which focus on eyes. Four main functions: Radio Frequency, Micro-vibration, Negative Ion and Heat Therapy.
Smooth Wrinkles RF Facilitates Collagen Growth
Lifetrons Anti-Aging Eye Rejuvenator adopted the latest 1.0 MHz collagen growth radio frequency technology which utilizes heat energy to boost up the temperature of skin dermis. Hence reduces fine lines and restores skin elasticity.
Accelerate Nutrient Absorption Micro-vibration Ion Technology
Hold the two conductive stripes on two sides of the eye rejuvenator so as to activate negative ion microvibration function. Negative ion helps nutrient absorption and relieve eye fatigue. It largely improves the permeability of skincare essence around eye muscles.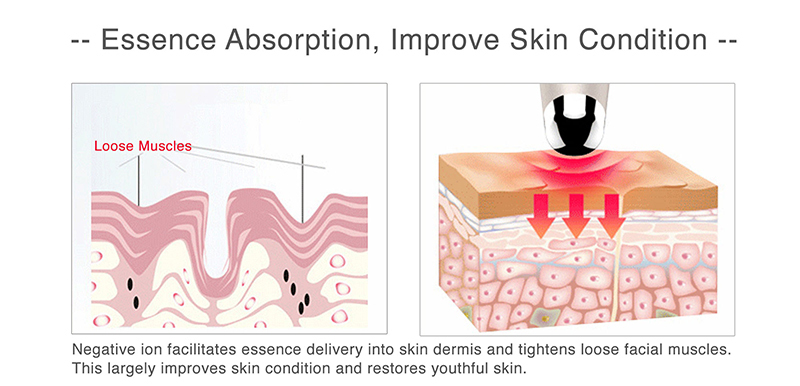 Restore Bright And Stunning Eyes Heat Therapy Treatment
This eye rejuvenator combines heat therapy and radio frequency. Radio frequency utilizes heat energy to boost up the temperature of the skin dermis. This re-activates our cells and boosts the creation of collagen, hence firming your skin and restoring skin elasticity.
Expert Recommendation
Lifetrons' beauty devices are easy to use and non-invasive alternatives for enhanced skincare.

The adopted technologies have got international certifications which ensure safety and quality of all beauty products.

- Dr.med. Nikolaus Linde, International Beauty Expert
Blogger Recommendation
Really love this eye device!

After 2 weeks, my eye black circles are lightened and the eye bags are reduced too! Easy to use and so effective.

- Valentine Lewis
This is actually the results I've got.

I've been using this device for 3 weeks. I felt at reducing of my eyebags and off the darkness on under my eyes.

- Bria Crista
Specifications
| | |
| --- | --- |
| Model |  RE-100-WH |
| Package Dimension |  190*50*40 (mm) |
| Weight |  143g |
| Designed in |  Switzerland |
| Produced in |  China |
| Power Supply |  USB |
| Battery Capacity |  800mAh |
| Warranty |  1 Year |
Reminder
Lifetrons Switzerland beauty products are designed in Switzerland with advanced European beauty technologies. It is advisible that you could consult doctor before using Lifetrons Anti-Aging Eye Rejuvenator:
Sensitive skin.
Do not use if pregnant.
have a surgical implant, allergies, retinoic acid treatments, heart disease history or other medical condition.
The product effects may vary due to different skin type. We suggest using this device with Lifetrons RF gel with better skin care effects.
Support
Lifetrons Switzerland products enjoy one international year warranty, starting from the day of purchase. If you have any questions regarding warranty terms, please don't hesitate to contact us. Our CS team will be here to help.
| | |
| --- | --- |
| Switzerland  |  +41 71 379 00 88 |
|   |  contact@lifetrons.ch |
| Singapore  |  +65 6635 6932 |
|   |  cssg@lifetrons.com |
| Hong Kong  |  +852 2949 9103 |
|   |  +852 5189 2357 |
|   |  cs@lifetrons.com |