Description
Lifetrons Ultra Facial Lift With Microcurrents & Light Therapy
USA FDA Certification

Swiss Brand Lifetrons 3-in-1 Beauty Device
Reduce Wrinkles│瘦面│瘦臉│Boost Blood Circulation│舒緩面部浮腫
Fine lines and black spots will gradually appear on our face while aging. No need to be worried! Lifetrons Ultra Facial Lift can help you solve all the skin troubles:
| | | |
| --- | --- | --- |
| |   | Stay overnight and not enough sleep cause facial edema. |
| |   | Wrinkles and fine lines start to form |
| |   | Heavy Black Circles |
| |   | Aging and loose skin muscles |
This device satisfies all your skin care needs. It solves all the above skin situation and restore youthful skin! Lifetrons Ultra Facial Lift is definitely what you need.
Product Features
Lifetrons Ultra Facial Lift is designed especially for face treatment. The three interchangeable treatment heads can effectively reduce wrinkles, lighten dark circles, reduce eye bags and whiten our skin tone.
✔ Tighten face muscles - Reshape V-Face
✔ Reduce wrinkles - Restore Elasticity
✔ Reduce fines lines and eye bags around eyes
✔ Relieve eye fatigue - Restore bright eyes
✔ 316 Medical graded stainless steel treatment head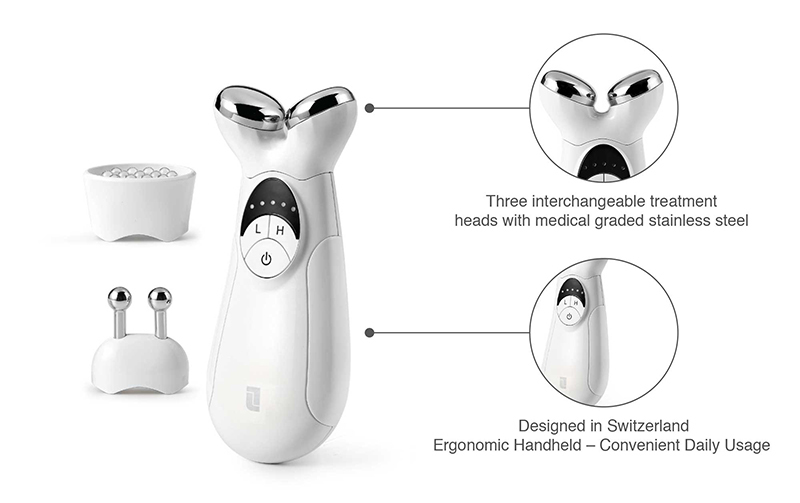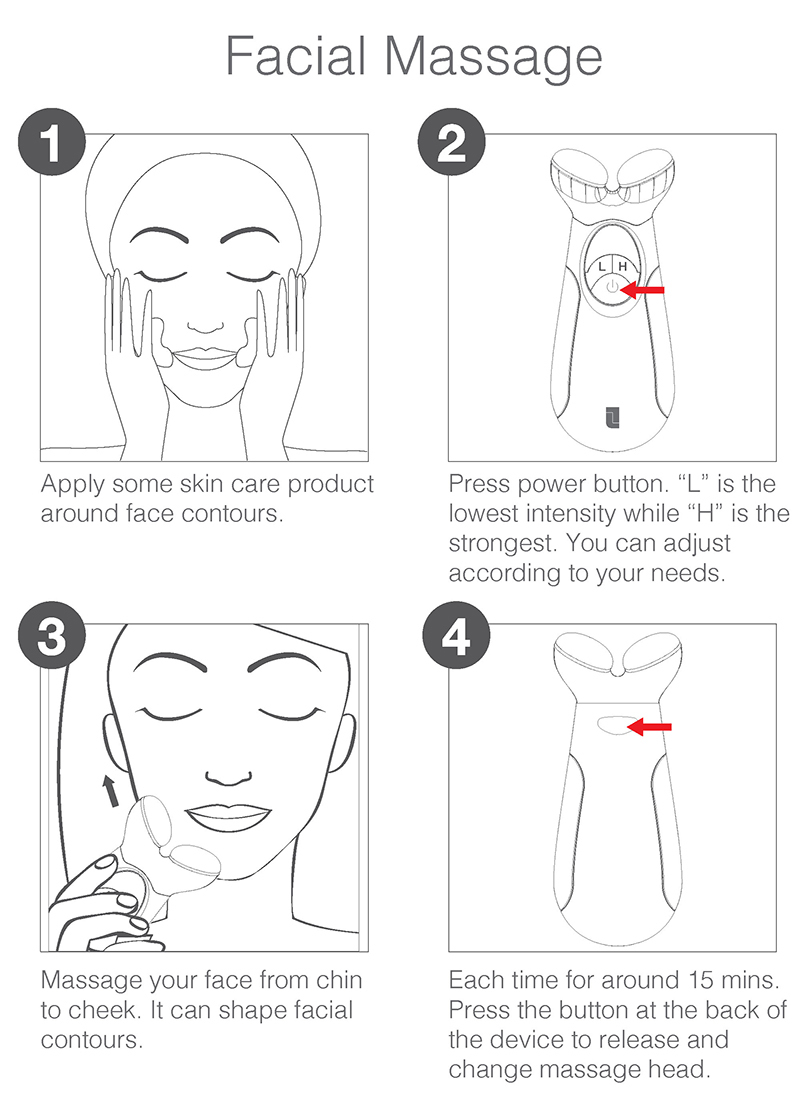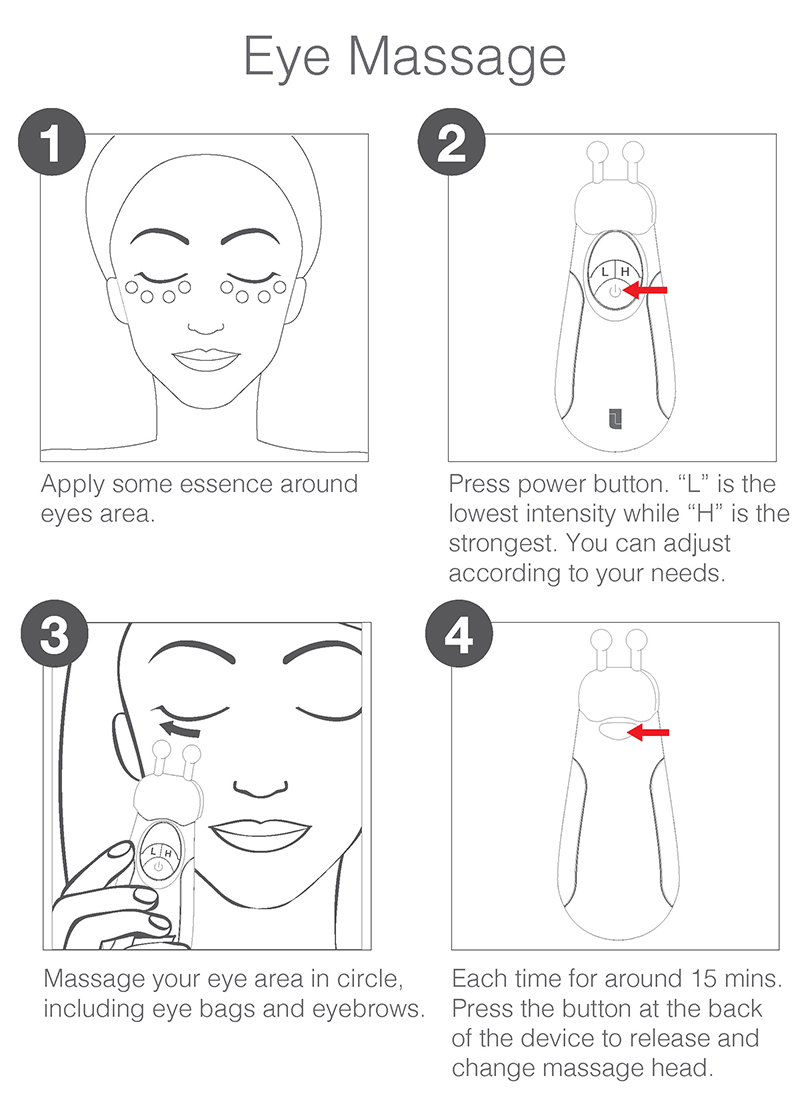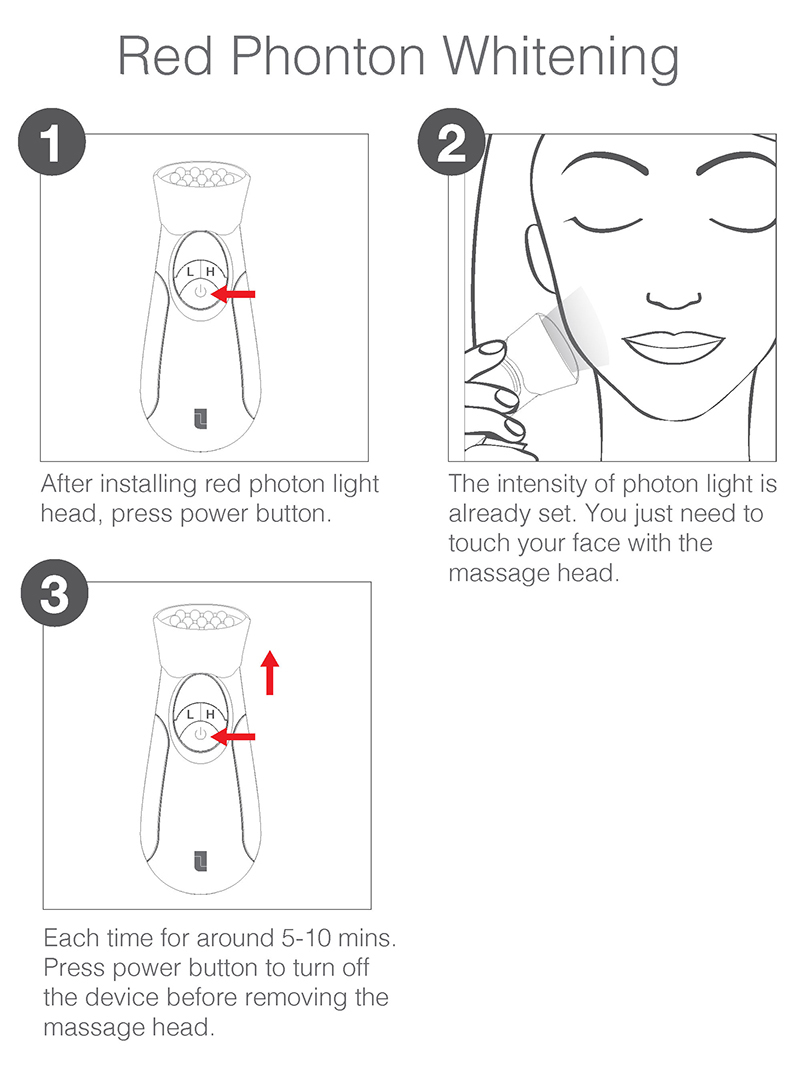 Beauty Technologies
Lifetrons Ultra Facial Lift combines Swiss beauty technologies - Microcurrent, Microvibration and Photon Light. This ultra beauty device has got USA FDA certification which ensures product quality.
Restore Face Elasticity Microcurrent
Microcurrent can effectively reduce wrinkles and lift up facial muscles. Low frequency micro-currents can stimulate the horn cells in our epidermis which helps lift and tighten the skin, resulting in a facial lift effect. This technology is certified by US FDA and is widely used in tackling shallow wrinkles.

Essence Absorption Microvibration
Negative ion helps nutrient absorption and relieve eye fatigue. It largely improves the permeability of skincare essence around eye muscles.
Face Whitening Red Photon Light
Red photon light is effective in lightening melanin and reducing black spots on skin.
Expert Recommendation
Lifetrons' beauty devices are easy to use and non-invasive alternatives for enhanced skincare.

The adopted technologies have got international certifications which ensure safety and quality of all beauty products.

- Dr.med. Nikolaus Linde, International Beauty Expert
Blogger Recommendation
My face looks tighter, looks like more lift after I used it. I do really love this device.

- Niki
International Certification
Specifications
| | |
| --- | --- |
| Model |  EP-400DS-WH1 |
| Package Size |  150*95*18 (mm) |
| Weight |  585g |
| Designed in |  Switzerland |
| Produced in |  China |
| Power |  USB |
| Battery Capacity |  1200mAh |
| Warranty |  1 Year |
Reminder
Lifetrons Switzerland beauty products are designed in Switzerland with advanced European beauty technologies. It is advisible that you could consult doctor before using Lifetrons Anti-Aging Eye Rejuvenator:
Sensitive skin.
Do not use if pregnant.
have a surgical implant, allergies, retinoic acid treatments, heart disease history or other medical condition.
The product effects may vary due to different skin type. We suggest using this device with Lifetrons RF gel with better skin care effects.
Support
Lifetrons Switzerland products enjoy one international year warranty, starting from the day of purchase. If you have any questions regarding warranty terms, please don't hesitate to contact us. Our CS team will be here to help.
| | |
| --- | --- |
| Switzerland  |  +41 71 379 00 88 |
|   |  contact@lifetrons.ch |
| Singapore  |  +65 6635 6932 |
|   |  cssg@lifetrons.com |
| Hong Kong  |  +852 2949 9103 |
|   |  +852 5189 2357 |
|   |  cs@lifetrons.com |